Try a Children's Choir!
"Children's choirs! I hadn't even thought of that as an option for my child!" is a typical response I get from a parent who's child loves to sing and they just don't know what to do with them.
Sure, voice lessons are an option. But can I tell you a secret? They can be lonely.
Children's choirs are a wonderful opportunity for your child to grow their vocal skills and ability AND to do it within a community of other singers. Singing is a very social skill and what better way to learn to sing with other voice parts and other singers!
I conduct a 150 voice children's choir up in Canada and the joy, camaraderie, and teamwork my singers have learned over the years can do more for a singers soul than years of private voice lessons when a child is too young. There is definitely a time and place for private voice lessons but singing together in a choir setting is a perfect start!
Most communities have choirs available to sing in and for a variety of ages either in local schools, church settings or even communities. Depending on where you are, throw "Local Children's Choirs in (wherever you live)" into Google and I know you'll be blown away at what you'll find!
~~~~~~~~
Can't commit to a full year of choir or perhaps you'd like to get started from home first? Check out my Step Into Singing - Beginner Vocal Training Unit that is an easy to follow course that teaches children how to explore and use their voices properly but in a fun and interactive way!
Find a sample lesson at the link below and watch your child's confidence soar!
Step Into Singing: Singing Course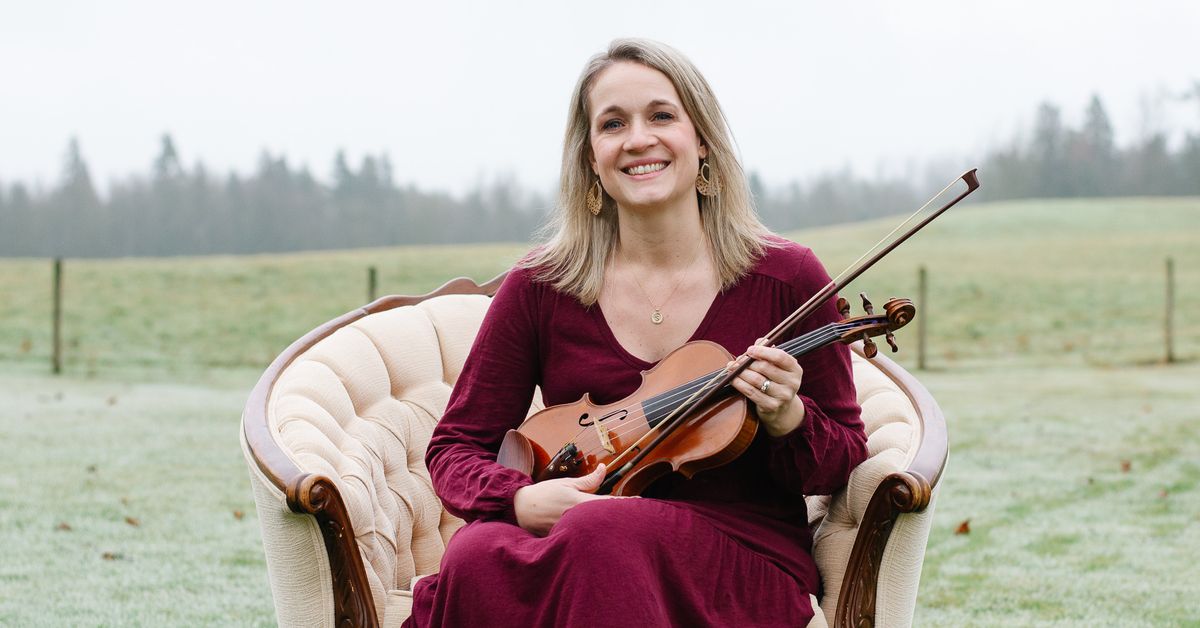 Hey! I'm Sonja Hindmarsh.
I am passionate about my faith, family and serving the world through music!
Whether it means performing or mentoring children in their musical abilities, music has been important to me all of my life.
As a professional musician, I have been blessed with opportunities to perform in countries around the world including Germany, Romania, and throughout the United States and Canada. Being able to use music as a ministry, both in mission settings and local church settings, is a dream come true.
I direct a private music studio of violin students, freelance as a professional violinist and am the conductor of The Pacific Mennonite Children's Choir in Abbotsford, Canada. Oh, and I run a music curriculum business on the side 😎
I am so lucky to be able to inspire children to love music themselves, whether that means performing, enjoying, or listening.
Looking for some quick wins to jumpstart your family's journey with music?
1. Check out my FREE resources. I love giving families hands on curriculum to get them started, so head on over to my free library and download as many resources as you'd like!
2. Join me in my "Music Support" Facebook group! We're a supportive community of people at all stages in our musical journey where we support, give help and ideas if needed.
3. Read one of my popular blogposts! This post about "How Much Technology Should We Use In Music" and "6 Free Music Sites For Children" is the perfect place to start!
Blogposts