You need a group lesson that teaches the fundamentals of music!
Learning about the fundamentals of music in a group setting may be just what your little ones need! Your child is likely still young and learning together with other kids while covering a variety of topics in a fun and childlike way sets a strong foundation!
There is still time for your child to learn an instrument and succeed (I'm a professional violinist and didn't start playing until I was 10!).
There are many amazing children's programs that vary in cost and are nationally acclaimed programs:
Kindermusik - Whether you're looking for classes for your children, strong curricula for your students, or fresh teaching methods for yourself, Kindermusik has you covered. You can attend classes near you for under $15 or take part in their membership starting at just $5.95/month, you can access searchable, pre-planned musical play activities with 100+ streamable songs for ages 0-7.
Link: Kindermusik
Music For Young Children - MYC provides the best quality music education program by blending the pleasure and joy of music making with sound instruction. Music for Young Children® has been teaching children from the ages of 2-10 the foundation of music education and piano playing, in a group situation, for 41 years. Today there are over 800 locations on 3 continents, confirming that we are an international leading quality program for early childhood music education.
Link: Music For Young Children
Claps for Classics - Clap for Classics! makes music easy, fun and educational. Your child's earliest musical training can take place in your living room, whether or not you are musically trained yourself. Through a membership or engaging podcasts, CFC is the perfect program for you and your child if you don't want to leave your house!
Link: Clap For Classics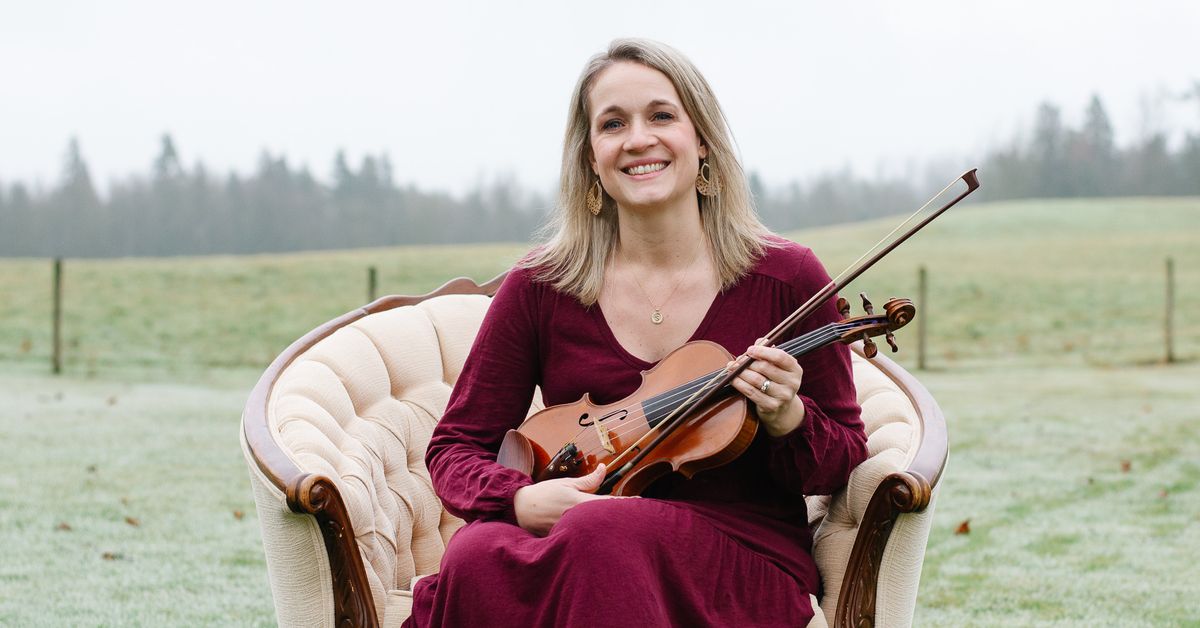 Hey! I'm Sonja Hindmarsh.
I am passionate about my faith, family and serving the world through music!
Whether it means performing or mentoring children in their musical abilities, music has been important to me all of my life.
As a professional musician, I have been blessed with opportunities to perform in countries around the world including Germany, Romania, and throughout the United States and Canada. Being able to use music as a ministry, both in mission settings and local church settings, is a dream come true.
I direct a private music studio of violin students, freelance as a professional violinist and am the conductor of The Pacific Mennonite Children's Choir in Abbotsford, Canada. Oh, and I run a music curriculum business on the side 😎
I am so lucky to be able to inspire children to love music themselves, whether that means performing, enjoying, or listening.
Looking for some quick wins to jumpstart your family's journey with music?
1. Check out my FREE resources. I love giving families hands on curriculum to get them started, so head on over to my free library and download as many resources as you'd like!
2. Join me in my "Music Support" Facebook group! We're a supportive community of people at all stages in our musical journey where we support, give help and ideas if needed.
3. Read one of my popular blogposts! This post about "How Much Technology Should We Use In Music" and "6 Free Music Sites For Children" is the perfect place to start!
Blogposts